Welcome to Absolute Carpet & Upholstery Cleaning LLC.

     Is your carpet, area rug or oriental rug looking dull and lifeless?  Does your furniture have a little "darker shade" on the arm and head rests? Regular cleaning/vacuuming can maintain the overall look of your home, but a deep steam cleaning by a professional service guarantees all of your textiles will look, feel and smell beautiful once again.

     Specializing in rug, furniture and tile cleaning. We are a full service truck mounted, steam cleaning company that is dedicated to doing a safe and thorough job, on time, at the price quoted, and to your complete satisfaction, guaranteed.

     So whether your carpet problem is big or small, residential or commercial, an odor or a stain, count on Absolute Carpet & Upholstery Cleaning LLC. to get the job done right. 

     We are an owner operated, fully insured, IICRC certified company that is fully committed to setting the industry standard. For more information or to receive a free price quote, give us a call today and find out for yourself why our customers come back to us for all their carpet cleaning, upholstery cleaning and tile (grout) cleaning needs.

"TRUCK MOUNTED STEAM CLEANING at an AFFORDABLE RATE"

Serving Suffolk County and Nassau County

Long Island, NY

"COMMERCIAL & RESIDENTIAL Carpet Cleaning, Upholstery Cleaning, Tile and Grout Cleaning Service"

Call Jeff (owner/operator)

cell (631)258-4769

or

I need my carpet cleaned

I need my upholstery cleaned

I need my couch cleaned

Babylon,

Copiague,

Deer Park,

Lindenhurst,

North Amityville,

North Babylon,

West Babylon

Wyandanch

Town of Brookhaven, reputable carpet cleaning services

Bellport

Blue Point

Brookhaven

Calverton

Centereach

Center Moriches

Coram

East Moriches

East Patchogue

Eastport

East Setauket

Farmingville

Holbrook

Holtsville

Lake Grove

Manorville

Mastic

Mastic Beach

Medford

Middle Island

Miller Place

Moriches

Mount Sinai

North Patchogue

Patchogue

Port Jefferson

Port Jefferson Station

Ridge

Rocky Point

Ronkonkoma

Selden

Shirley

Shoreham

Sound Beach

Stony Brook

Upton

Wading River

Yaphank

Town of East Hampton

Amagansett

East Hampton

Montauk

Sag Harbor

Wainscott

Town of Huntington

Centerport

Cold Spring Harbor

Commack

East Northport

Greenlawn

Huntington

Huntington Station

Lloyd Harbor

Melville

Northport

Town of Islip

Bayport

Bay Shore

Bohemia

Brentwood

Brightwaters

Central Islip

East Islip

Great River

Hauppauge

Holbrook

Holtsville

Islandia

Islip

Islip Terrace

Oakdale

Ocean Beach

Ronkonkoma

Sayville

West Islip

West Sayville

Town of Riverhead

Aquebogue

Calverton

Jamesport

Laurel

Manorville

Riverhead

South Jamesport

Wading River

Town of Shelter Island

Shelter Island

Shelter Island Heights

Town of Smithtown

Commack

Hauppauge

Kings Park

Nesconset

Saint James

Smithtown

Town of Southampton

Bridgehampton

Eastport

East Quogue

Hampton Bays

Quogue

Remsenburg

Sagaponack

Sag Harbor

Southampton

Speonk

Water Mill

Westhampton

Westhampton Beach

Town of Southold

Cutchogue

East Marion

Fishers Island

Greenport

Laurel

Mattituck

New Suffolk

Orient

Peconic

Southold

 best carpet cleaning, carpet clean, carpet cleaning service, rug cleaning, remove stains, best local carpet cleaner, best carpet cleaner,best carpet cleaning,best upholstery cleaning,best tile cleaning,best grout cleaning, best tile and grout cleaning, service, truck mounted carpet cleaning, truck mount, steam cleaning, green cleaning, eco friendly cleaning, hypo allergenic, mattress cleaning

<script type="text/javascript"> if (!window.mstag) mstag = {loadTag : function(){},time : (new Date()).getTime()};</script> <script id="mstag_tops" type="text/javascript" src="//flex.atdmt.com/mstag/site/289557e4-6e53-45e2-a8dc-5b61afa1f822/mstag.js"></script> <script type="text/javascript"> mstag.loadTag("analytics", {dedup:"1",domainId:"1154199",type:"1",revenue:"",actionid:"41499"})</script> <noscript> <iframe src="//flex.atdmt.com/mstag/tag/289557e4-6e53-45e2-a8dc-5b61afa1f822/analytics.html?dedup=1&domainId=1154199&type=1&revenue=&actionid=41499" frameborder="0" scrolling="no" width="1" height="1" style="visibility:hidden;display:none"> </iframe> </noscript>

"All major credit cards and personal checks accepted"

For any questions and prices call

(631)258-4769

Hello Jeff,

  I just wanted to write a recommendation for your company Absolute Carpet and Upholstery Cleaning. I am taking the time to write this because I find your work to be impeccable. I have used other carpet cleaners over the years but never used anyone more than once because the carpets didn't come out that clean, looked dirty a week later or the price was too high.  

  After I had my carpets cleaned with Absolute Carpet for the first time, I made it a point to put the company's number in my address book because of the excellent quality work that Jeff offers. I recently had Jeff clean my 20 year old white couches, soiled with set-in stains, and I was skeptical at first if they could come out clean and stay that way, and to my great satisfaction, they came out Like-New-Clean!  By cleaning my old couches, which now look like new, Jeff saved us a lot of money on new couches. I totally recommend Jeff. He knows carpet and upholstery cleaning like no-one else. What's more, Jeff is totally personable, punctual and quotes very fair prices.  Thank you again Jeff!

 Michele


 Carpet Cleaning, upholstery cleaner, ceramic tile, porcelain tile steam cleaning, grout clean and seal for Amagansett NY (11930) , Amityville NY (11701)NY (11708) , Aquebogue NY (11931) , Babylon NY (11702) , Baiting Hollow NY (11933) , Bay Shore NY (11706) , Bayport NY (11705) , Bellport NY (11713) , Blue Point NY (11715) , Bohemia NY (11716) , Brentwood NY (11717) , Bridgehampton NY (11932) , Brightwaters NY (11718) , Brookhaven NY (11719) , Calverton NY (11933) , Center Moriches NY (11934) , Centereach NY (11720) , Centerport NY (11721) , Central Islip NY (11722) , Cold Spring Harbor NY (11724) , Commack NY (11725) , Copiague NY (11726) , Coram NY (11727) , Cutchogue NY (11935) , Deer Park NY (11729) , East Hampton NY (11937) , East Islip NY (11730) , East Marion NY (11939) , East Moriches NY (11940) , East Northport NY (11731) , East Quogue NY (11942) , East Setauket NY (11733) , Eastport NY (11941) , Farmingville NY (11738) , Fishers Island NY (06390) , Great River NY (11739) , Greenlawn NY (11740) , Greenport NY (11944) , Hampton Bays NY (11946) ,

 Hauppauge NY (11760)NY (11788) , Holbrook NY (11741) , Holtsville NY (00501)00544)NY (11742) , Huntington NY (11743) , Huntington Station NY (11746)NY (11750) , Islandia NY (11749) , Islip NY (11751) , Islip Terrace NY (11752) , Jamesport NY (11947) , Kings Park NY (11754) , Lake Grove NY (11755) , Laurel NY (11948) , Lindenhurst NY (11757) , Manorville NY (11949) , Mastic NY (11950) , Mastic Beach NY (11951) , Mattituck NY (11952) , Medford NY (11763) , Melville NY (11747)NY (11775) , Mid Island NY (11805) , Middle Island NY (11953) , Miller Place NY (11764) , Montauk NY (11954) , Moriches NY (11955) , Mount Sinai NY (11766) , Nesconset NY (11767) , New Suffolk NY (11956) , North Babylon NY (11703) , Northport NY (11768) , Oakdale NY (11769) , Ocean Beach NY (11770) , Orient NY (11957) , Patchogue NY (11772) , Peconic NY (11958) , Port Jefferson NY (11777) , Port Jefferson Station NY (11776) , Quogue NY (11959) , Remsenburg NY (11960) , Ridge NY

 (11961) , Riverhead NY (11901) , Rocky Point NY (11778) , Ronkonkoma NY (11779) , Sag Harbor NY (11963) , Sagaponack NY (11962) , Saint James NY (11780) , Sayville NY (11782) , Selden NY (11784) , Shelter Island NY (11964) , Shelter Island Heights NY (11965) , Shirley NY (11967) , Shoreham NY (11786) , Smithtown NY (11745)NY (11787) , Sound Beach NY (11789) , South Jamesport NY (11970) , Southampton NY (11968)NY (11969) , Southold NY (11971) , Speonk NY (11972) , Stony Brook NY (11790)NY (11794) , Upton NY (11973) , Wading River NY (11792) , Wainscott NY (11975) , Water Mill NY (11976) , West Babylon NY (11704)NY (11707) , West Islip NY (11795) , West Sayville NY (11796) , Westhampton NY (11977) , Westhampton Beach NY (11978) , Wyandanch NY (11798) , Yaphank NY (11980)

We come to you! Service areas Long Island New York, Suffolk County, Nassau County



After saving and searching over the course of several months for the perfect sectional I was so happy to finally have it delivered last month. Unfortunately our newest rescue dog decided to use my brand new couch as a wee wee pad. Yup... 1 month after delivery my couch was virtually unusable - it stunk of urine that had been soaked into the seat and side!! After a simple google search and a read through of reviews I decided to reach out to Jeff at Absolute Carpet and Upholstery Cleaning. A few emails and 1 phone call later Jeff was at my front door....on time, super professional and ready to take on the task. As I sit on my new couch today - which smells amazing - I can't thank Jeff enough for his expertise and commitment to do everything he can to rid my new couch of any trace of urine smell and stain. It is perfect and I am so grateful. I can't wait to use Absolute to clean my grout and tile in my kitchen!!!! Highly recommended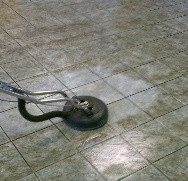 Top of the Line, Tile and Grout Cleaning Service